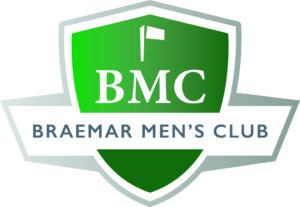 BMC Club Championships   
Event Organizers
Tim Smith smithfivehome.ts@gmail.com
Jim Peterson: jimmepete65@gmail.com
Scott Nelson: sdnelsonmn@aol.com
Event Details
Traditionally, all BMC Championships, The Club, The Classic, Seniors, Masters, and Grand Masters are held over 2 days in late August, usually on a Friday and Saturday. 2020 dates are not yet determined.
BMC Club Championship
This is the Main Event where we determine our Club Champion. You need to bring your A game and your long ball as participants in the Club Championship will play from the Championship Tees both days. The event is open to all, but your handicap should probably be 6 or lower. The Club Champion will be determined by the lowest two-day gross score.
BMC Senior Championship
The Senior Championship is open to all BMC Members over age 55. This event will be played from the E tees and the champion will have the lowest 2 day gross total. Net prizes are also awarded.
BMC Classic Championship
BMC Masters Championship
BMC Super Seniors Championship
We have been tweaking these 3 championships lately. Whether they remain a stand alone tournament or simply become flights within a tournament will be determined by the committee and details will be posted here later in the year.
Traditionally, The BMC Classic is for golfers under age 55 that can't compete with the big boys and are too young for the Senior Championship. They play from the E tees. The BMC Masters are generally players 65-74 and would play from the D tees. The Super Seniors are 75+ and play from the I tees.
There will be both gross and net winners in all three categories.
For 2020, a player will be allowed to play in only one event.
PLEASE NOTE: The price listed below and the Start Date for purchasing entries to this event are subject to change. When setting up this page, we had to put something in there. When we know the details, these will be updated.
Tickets are not available as this event has passed.