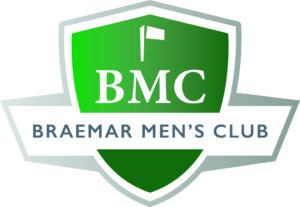 BMC Club Championships   
Event Organizers
Tim Smith smithfivehome.ts@gmail.com
Jim Peterson: jimmepete65@gmail.com
Scott Nelson: sdnelsonmn@aol.com
Event Details
The BMC will hold 5 Club Championship Events. We are happy to announce that we will hold these events over the weekend as opposed to the traditional Friday/Saturday. For 2020, mark the dates:
Saturday August 15th & Sunday August 16th
Tee Times start at 11:00AM
Enter this event by clicking the button at the bottom of this page.
Entries Must be received by August 5th.
Enter Early!!! Limited to 92 Players.
There will be 2 Gross Score Championships
BMC Club Championship
This is the Main Event where we determine our Club Champion. You need to bring your A game and your long ball as participants in the Club Championship will play from the Championship Tees both days. The event is open to all, but your handicap should probably be 6 or lower. The Club Champion will be determined by the lowest two-day gross score.
BMC Senior Championship
The Senior Championship is open to all BMC Members over age 55. This event will be played from the E tees and the champion will have the lowest 2 day gross total.
And, there will be 3 Net Score championships
BMC Classic Championship
BMC Masters Championship
BMC Super Seniors Championship
Traditionally, The BMC Classic is for golfers under age 55 that can't compete with the big boys and are too young for the Senior Championship. They play from the E tees. The BMC Masters are generally players 65-74 and would play from the D tees. The Super Seniors are 75+ and play from the I tees.
These 3 will be flighted and will have net winners in all three categories.
Event Details
Entry Fee – $140 per player includes:
Greens Fee Both Days
Cart (No refund if you choose to walk)
Range Balls Both Days
Award Payouts