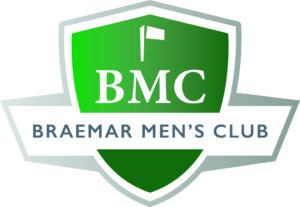 June Stag
Event Co-Chairs
Vince Bradford (email: Vincebradford1@gmail.com)
Joe Gensch (email:joegensch@computeraccessllc.com)
This event earns you 4 EWS points
DETAILS FOR THE BMC JUNE STAG ARE BEING FINALIZED AND WE WILL UPDATE THIS PAGE WHEN APPROPRIATE
THE INFORMATION BELOW REFERS TO THE 2021 EVENT
TOURNAMENT DETAILS
Date and Time: Friday June 25th, 2:00PM Shotgun Start.
Individual Check in starts at 12:30. Range Opens at Noon.
Format: Build Your Own 4 Man Team.  And feel free to invite guests.  If you don't have a foursome, enter anyway.  We'll do our best to build foursomes.  Best 2 of 4 Balls with multiple winners for both Gross and Net score.  Plus various Skill Events.
Entry Fee: $125, which includes:
18 holes with Cart: 2 players per cart
Free Range balls
Tee Gift for every player
Multiple Winners in both Gross and Net flights
Skill Contests
Great Meal after the event in the banquet room
Tables socially distanced with 6 people per table
As long-time Members know, this event may sell out quickly. So register now.
REGISTRATION WILL CLOSE JUNE 14th.
NOTE ON TEAM REGISTRATION
Because of the fact that this event will accommodate Guests, there are some limitations as to how we can process Team Entries. If you plan on bringing guests, simply purchase the number of "Tickets" you need, provide names and GHIN numbers for each (including you), and proceed to checkout.
For BMC members who are NOT bringing a guest but want to play together as a Team, we ask that you do 1 of the following so the tournament directors are informed of your desires. Either:
Have 1 Member pay for the full team. Doing this will send your team information to the coordinators as part of your purchase. You will be asked who the players are and what their GHIN numbers are and after you complete payment, that info is forwarded to the coordinators. Makes their life simpler.
If you choose to register individually, we do not have a mechanism to communicate your team info. Please take the additional step of emailing either of the event coordinators to advise them of who is on your team.
Covid-19 Disclaimer
Before deciding to participate in this event, participants should make an individual assessment of (i) any health-related considerations or concerns they may have, and (ii) any health-related risks involved in participating in this event.  Participants acknowledge that they assume full responsibility for all health-related risks of participating, including the risk of contracting COVID-19 or other communicable illnesses. The BMC assumes no responsibility whatsoever over any health-related risks to participants and cannot provide any assurances that participants will not contract COVID-19 or any other communicable illness as a result of their participation.